Opening the Doors of Opportunity
As a licensed REALTOR® and with 30 years of sales experience, customer service and marketing expertise, Michael provides candid advice, prompt communication and guidance along every step of the real estate transaction process.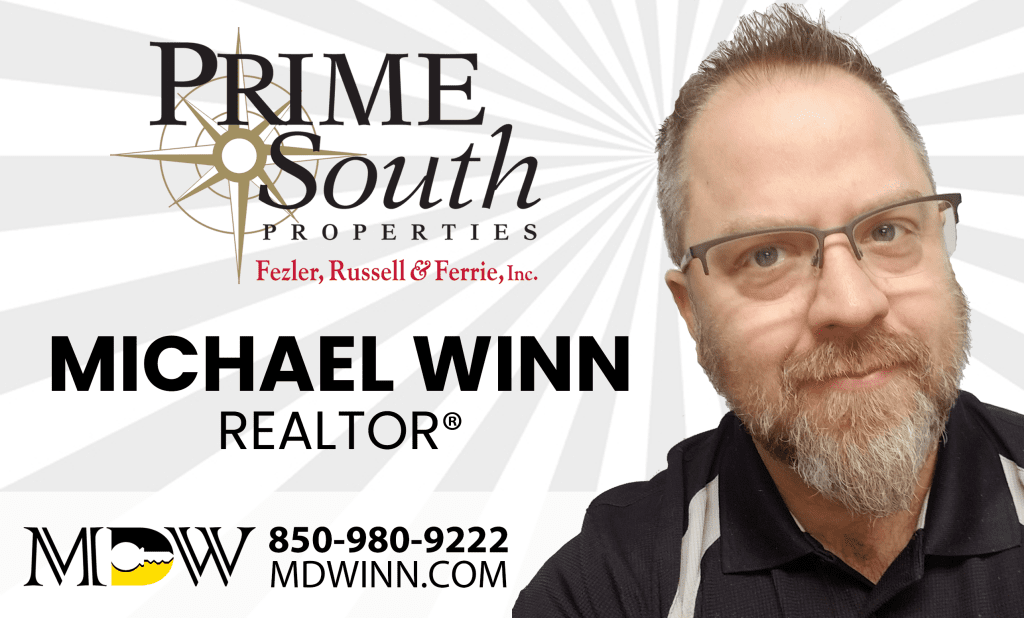 A technology-driven agent
Online visibility is a critical element of real estate marketing today
Michael has lived and worked in Tallahassee since 1995 and has the knowledge and experience to identify real estate trends and opportunities. Using the most up-to-date data and technology, Michael will leverage every data point and sales comparisons to counsel clients on the best approach to help you reach your real estate goals.
Digital Marketing Experience
Social Media Marketing Experience
Excellence in Customer Service
Consulting and Sales Experience
It's no secret that potential buyers spend hours searching the internet for a property before ever stepping foot into their first home tour.
As a result, your REALTOR® needs to understand how to leverage the Tallahassee Board of Realtors' Multiple Listing Service (MLS) syndication across the various platforms like Realtor.com, Trulia.com and Zillow as this is often the first step in the online house hunting process. For more than a decade, Michael has helped dozens of Tallahassee Realtors create their online presence and market their client listings through digital marketing strategies and tactics. Now, Michael brings that knowledge and experience to YOUR property as a licensed REALTOR® and sales associate with PrimeSouth Properties, Inc. 
Get in touch! Request a call-back to get a free analysis of your property!